By: ERIK PEDERSEN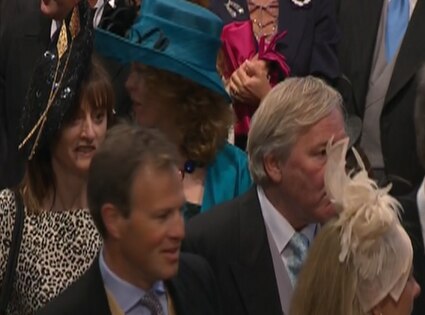 Though, really, you can. No judgment here, people.The wedding of Kate Middleton and Prince William is here, but you don't have to be wearing one of those wacky hats to get all the best bits.
So after all the anticipation and time spent learning exactly what a "fascinator" is (so not what we thought), we're ready to bring you the pomp, emotion and, yes, fun. So read on...
Best Title: Prince William and Kate Middleton received brand-new titles with Wills getting His Royal Highness the Duke of Cambridge, Earl of Strathearn and Baron Carrickfergus. So that's a threefer, which has got to feel really good (though totally confusing for anyone trying to craft a respectful Tweet-length message to him).
Chelsy Davy Alert! Prince Harry's gal pal went in through the North Gate early just after 9 a.m., so for those of you who have her in the royal wedding entrance pool, score!
Worst Realization: If you're a royal guest seated behind some of those giant hats, you are now realizing you probably would have had a better view if you'd stayed at home.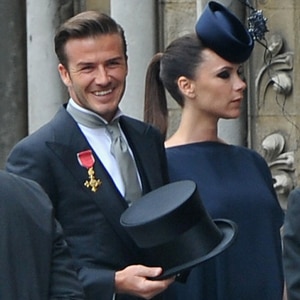 Best Becks:
Now we're no etiquette expert, but we're fairly sure that no one is supposed to try to be prettier than the bride. So watch yourself,
David Beckham
. Not cool!
Blue Our Minds: We're going to leave the style talk to our experts, but Tara Palmer-Tomkinson immediately caught our eye for the fascinator attached to her head. Is it a blue canoe or something else entirely? We have a feeling that it's a hatmakers' Rorschach test, so we're not about to tell you what we thought it looked like.
More to come...